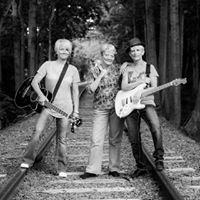 The Girlfriends will perform Friday at BJ's on the Water.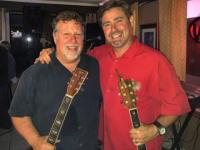 Bourbon St. on the Beach will feature Randy Lee Ashcraft & Jimmy Rowbottom Saturday.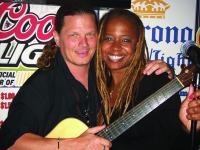 Rick & Regina will perform Saturday at Coconuts Beach Bar & Grill.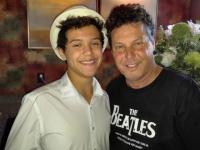 Lennon La Ricci & the Leftovers will play Friday at the Bethany Boathouse.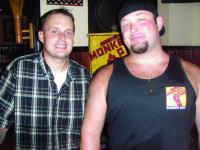 The Skye Bar will feature the Monkee Paw duo Friday.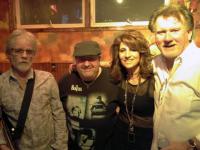 Michael Smith and It's About Time will play at Trader Lee's Saturday.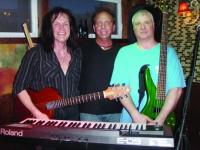 2 Guyz & a Mama will play Wednesday at BJ's.
Hi, everyone. With Springfest behind us, we're well on our way into the summer season of 2017. Can you believe it?! I hope you're as excited about all the great music coming our way as I am. Let's start with one of the biggest supporters of live music, BJ's on the Water. With never a cover, we enjoy the best live entertainment year 'round. Owner Billy Carder is stirring the pot (so to speak) with a new group appearing on his stage tonight, Friday the 12th of May. He tells me he has known the ladies for a long time and is excited to have them perform here. Called The Girlfriends, these three musicians from Philadelphia were very popular in the '80s playing orignal and cover tunes. They're back together again and coming to our town. They are Robin Rohr, Kim Butler, Jill Brady and Marge Connelly. Calling this revival their 'second act,' The Girlfriends say they're "lovin' every note and every minute!" Let's head to BJ's tonight to check out the music of The Girlfriends.
I want to remind you about the show being presented at the Ocean City Performing Arts Center on Saturday, May 13. It's not too late to get your tickets for Rat Pack Together Again! Check out the ad under Best Places on this site, coconuttimes.com, for more information about this upcoming show and how to get tickets. I want to tell you a little more about the three men who impersonate American legends in the entertainment business, Frank Sinatra, Dean Martin and Sammy Davis Jr., whose music albums could be heard in every household across the country. They teamed up performing act in Las Vegas that included not only their songs but also a humorous banter with comedy and sketches. This show will be brought back to life and the trio will be backed by eight-piece Big Band, Swingtopia.
A little more about these three amazing impersonators. Tony Sands has been crooning Sinatra tunes since he was 12, mimicking the music played by his parents. Perfecting his act as 'Chairman of the Board,' Tony has performed at many restaurants and clubs in Manhattan and Philadelphia as well as various venues in Florida. Tony also performs a musical journey about the life and times of Sinatra called "It Was A Very Good Year," covering events and songs from his early years with Tommy Dorsey to the "bright lights of New York, the silver screen of Hollywood" and the "Main Event" comeback in his later years. Tony is reportedly 'spot on' with not only Sinatra's voice but mannerisms as well.
Ol' Blue Eyes enjoyed the camaraderie of working with his friends Dean and Sammy as much as Vegas audiences loved them. Johnny Petillo has been doing "an impeccable impersonation" and solo tribute to Dean Martin for 15 years and has appeared on "The Tonight Show" and "Late Night with David Letterman." He teams up with Tony to bring the lively banter to the act that audiences love. It wouldn't be the Rat Pack without Sammy Davis Jr., impersonated by Geno Monroe. Often referred to as "The Comedy King," Geno has had the ability to make people laugh since he was a young boy in New Jersey, and he brings that charisma and Sammy-style love to life with his partners in Rat Pack Together Again.
Let me tell you, my friends - I went to see "In The Mood" at the Performing Arts Center that covered music of the '40s with song and dance and I can tell you that the singing and dancing was top-notch and acoustics were terrific; you could hear every word. I'm urging you to support the fantastic entertainment being presented here so producers will continue to send more of these shows our way. GET YOUR TICKETS NOW!!
So what else is happening? Gotta tell ya, the Wednesday Open Mic at Bourbon St. is VERY happening! It has turned into not only a place for amateurs to be heard, but also a night of excellent jams from our area's finest musicians. They love to have the chance to play together and we all benefit hearing them. This past week host Michael Smith played along with Dave Sherman, Tommy Edward, Joe Mama, Dean Haemel, John Beers on keyboard, Chris Button, Vincent Paez and yours truly even sang a few songs. What a blast. Come on out next Wednesday. This weekend Bourbon St. will feature Dave Sherman on Friday night. Saturday owner/chef Barry Reichart has a double bill for us with Randy Lee Ashcraft & Jimmy Rowbottom playing at 5 and Tommy Edward coming on at 8. Party on!
Despite the rain putting a damper on Coconuts Beach Bar & Grill's opening weekend, I partied there Sunday and Tuesday. Lauren Glick and her amazing men were absolutely fantastic Sunday. Dave on guitar, Ted on bass and Mike on drums with Lauren on keyboard had the crowd roaring as they played one very cool song after another. We're all impressed with the new material they have worked up for us and can't wait to hear them again - Sunday, May 21. I made it on Tuesday to hear Joe Mama & Dave Hawkins and sign up for the Green Turtle Resort (Bahamas) vacation drawing to be held in September. Come in on Tuesdays, enjoy the drink called Tipsy Turtle, and sign up for a chance to win the vacation. Weekly drawing winners get a room stay the night of the final drawing; so even if you don't win the vacation, you get to have one heck of a party. Let me say that Dave Hawkins was most impressive. I wish we could have him back more often. Not only does he sing and play guitar but he plays a mean fiddle too. Did you check out the Who's Where When list yet? Scheduled for today is a duo called Half Naked! Are they really? LOL! Guess we have to go see for ourselves, huh?
The Purple Moose was a blast last week with Vinyl Rhino playing. Ash was amazing on vocals. She had unstoppable energy and the music from her four bandmates was pumped up and popular across many genres. This weekend the party continues from the big Purple Moose stage with Doc Marten and The Flannels. I just saw a facebook post from Jennifer Minion saying, "time to get down and DIRTy with Doc Marten and The Flannels." Let's party, girl!
I could go on chatting forever about all the great stuff in the lineup, but just let me say, peruse the list and choose where you want to go and probably, like me, you'll want to be everywhere at once. Party safe!
«Go back to the previous page.