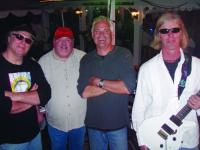 BJ's presents Tranzfusion Friday.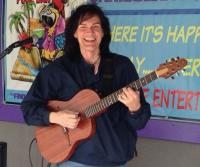 Bourbon St. on the Beach will feature Dave Sherman Friday.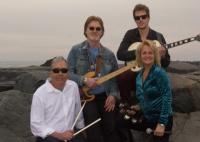 Old School will perform Sunday at Coconuts Beach Bar & Grill.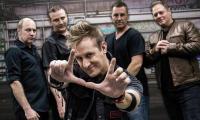 The Purple Moose rocks with Alter Ego Friday & Saturday.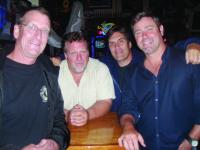 Randy Lee Ashcraft & the Salt Water Cowboys will play Sunday at the OP Yacht Club.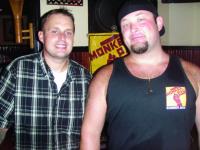 Monkee Paw duo will perfrom Saturday at Brass Balls.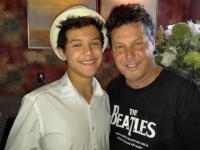 Catch Lennon La Ricci & the Leftovers Saturday at Micky Fins.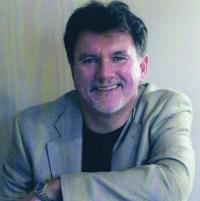 Pearl (Michael Smith & Rita Conestible) will perform Saturday at The Carousel.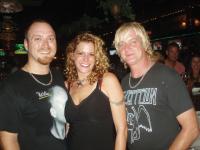 The Tommy Edward Band will play Saturday at BJ's.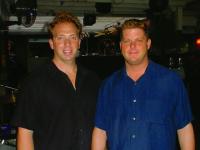 Kevin Poole & Joe Mama will play Saturday at the Rio Grande Tiki Bar.
It's here! The official start to the Summer of '17! After the huge turnout we had for the hot rods (& more) last weekend, I don't think it could be any more crowded; but we'll see. Let's just hope these cool temps and rain will be gone so our visitors can enjoy our beautiful beach. You know what I'll be doing - hitting as many places as I can for music, music, music!
I'm sure I'll start my weekend with the music of Tranzfusion at BJ's on Friday. It doesn't matter how many times I've heard them; they're so incredibly good and they shake up their set lists so that it's beyond great every time. We Tranzfusion fans all say the same thing - consistently impressive; and it tickles me how proud we are to share them with our visitors who might say, "this band is really good; have you heard them before?" Right? My fellow fans know exactly what I'm saying. So come on out and hear them again or treat yourself to a first time listen. I guarantee it won't be your last. The Tommy Edward Band will play on Saturday and these musicians are real crowd pleasers, too, playing a great mix of danceable rock tunes. Tommy Edward is well known around town for his fantastic solo work (he knows so many tunes) and for his one-man Sir Rod shows. When Melissa Rose on keyboards and sax plus her dynamic drummer husband Harry joins him onstage, it's a rock 'n roll party, my friends. Check out the Who's Where When list to see who's coming next to BJ's. And check out the BJ's ad, too, where you'll see that they are extending the half-price daily menu items through June. The Wednesday Stuffed Flounder is off-the-charts popular.
I continue to marvel at the talent that passes through the doors of Bourbon St. on the Beach to play for us or to jam with each other on Wednesday nights. Last weekend we were blessed with two nights of the incredible talent of Rusty Foulke. I am amazed every time I hear him at the strength and range of his voice, not to mention his world-class guitar playing. He usually plays with his band Hybrid Ice or still does occasional shows and Rock Cruises with one-time bandmates Boston; but let me assure you, he is most entertaining all by himself. Sunday our friend Billie performed with the Billie Carlins Band - Howard Wimbrow and hubby Leo Carlins. I always enjoy the smoky, sultry sounds of this creative vocalist. I say creative not only refering to the original material she performs but about how she uses her voice in dynamics that relate not just the lyrics but the mood/essence of the emotions that the lyrics convey. She is a true artist and her two musicians are as gifted as well. You can hear them, along with drummer Greg, at Adolfo's this Sunday.
What's happening at Bourbon St. this weekend? Dave Sherman gets it started on Friday; then 33 RPM comes in on Saturday to rock the house. Mike, Rock & Larry are now favorites among the OC party-goers after seeing and hearing them perform starting last year. Their energy level and stage presence rivals their musical prowess to provide top-notch entertainment. Stop in and see what I mean. Then Sunday Sandra Dean returns, solo vocals and guitar, to put on another great show for us. And don't forget Open Mic Wednesdays which will be led by local singer/guitarist Walt Farozic. I love Walt's strong baritone voice singing ballads, hard rock and everything in between. Come early and hear Walt 'the Freak' do his thing. Then stick around to hear some of the best players around and maybe sing and/or play something yourself. All are welcome.
Coconuts Beach Bar & Grill is in full swing with daily entertainment; actually two acts per day! The Lauren Glick Band, featuring Ted, Mike & Dave, wowed us again last Sunday and this coming Sunday will be another fun party with the return of Old School. Linda, Erve, Taylor & Ernie will play a wide variety of rock tunes guaranteed to keep you dancing and joining in the fun that this band always brings. Smiling energy and musical expertise come together to provide excellent entertainment and loads of fun. So much happens at beautiful Coconuts that you must check out the Who's Where When list to view all that is offered here. Be sure to view their ad, too, in 'Best Places' to see what more they offer such as a chance to win a Bahamas vacation. Check it out!
While you're visiting the Boardwalk this weekend, be sure to stop in and party with CK the DJ/VJ who will spin tunes Fri.-Sun. at 2pm. He returns later to keep the music and dancing rolling during band breaks. I witnessed this last week when Total Distraction had the dancing crowd all pumped up and CK kept the momentum going until the band returned from break. The music never stops. This weekend we'll hear Alter Ego who I really enjoyed their last time here. Try one of their world-famous Bloody Marys and rock your vaca!
I'm happy to have several of our area musicians who are part of the coconuttimes.com lineup: Randy Lee Ashcraft, Jack Worthington, Billie Carlins Band, Kevin Poole, Michael Smith, Lennon LaRicci & The Leftovers and Monkee Paw. Coming onboard next week will be One Night Stand featuring Mark Rierson on guitar and Frank DelPiano on drums. You will see each of these artists on the home page; just click their button and it takes you to their page with their month's lineup of venues. Or if you're on a mobile device, click 'Best Places' and you will see the list of client buttons. Any of you bands out there are welcome to join by simply contacting me at brendagolden@coconuttimes.com.
I think that's gonna be it for this week, my friends. Gonna get ready to go see Bettenroo at BJ's; about whom, I'm happy to report, are scheduled to perform at BJ's every Thursday, 8-11 pm. I hope you have a fun and safe weekend. Just remember to always party safe - that means calling a friend or taxi if you don't want to suffer the consequences of a DUI. Oooh, nasty thought. HAVE FUN!! And take a minute to thank our service personnel on this Memorial Day.
«Go back to the previous page.