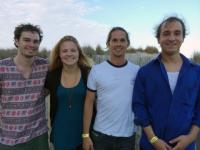 1 Funk Shue will play Sunday at Coconuts Beach Bar & Grill.
2 Thin Ice will perform Friday & Sunday at BJ's.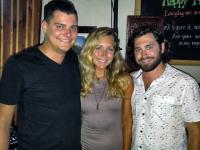 3 Longboard Cafe presents Time Police Friday.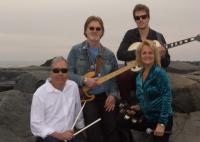 4 Old School revives Wednesday Deckless Deck party at BJ's.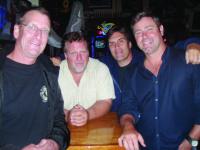 5 Randy Lee Ashcraft & the Salt Water Cowboys will play Saturday at Johnny's.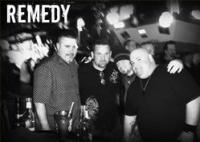 7 The Purple Moose rocks with Remedy Friday & Saturday.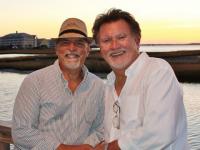 8 Michael Smith w/ Reform School will play Sunday at the Hilton Pool Bar.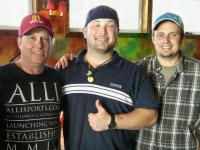 9Monkee Paw performs Saturday & Sunday at Ocean Downs Casino.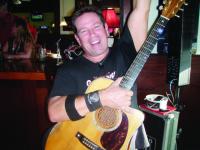 10 It's the last date for John LaMere at Coconuts Friday.
Well, here we are, my friends. Hard to believe but, yes, it's Labor Day weekend and I'm feeling really sad. Yes, it's going to be a busy weekend with tons of good music everywhere; but I'm also hearing these dreaded words: the last one. Yep, several venues are presenting their final entertainment for the season this weekend, and others are winding down. I'm happy to report that Coconuts Beach Bar & Grill will continue to entertain us until Sunday, October 16, when the closing party will feature Lauren Glick & The Mood Swingers - epic.
This weekend at Coconuts will be the final appearance of John LaMere before he heads to Key West and Willie T's. Darin Engh will continue on Fridays in the 4pm slot. Get your reggae groove on with Zion Reggae Band on Saturday and continue groovin' with Funk Shue on Sunday. I finally made it back to hear Bobby Wilkinson w/ Joe Smooth & Pete on Monday. What a blast. As always, the bonus is Bobby's silly jokes; and Joe scored a few zingers himself. The music is great and the atmosphere is incredible. Mondays will continue with PB&J, as they sometimes call themselves; except for Monday, Sept. 12, when we will pay tribute to Michael Tracey White one more time. For those of you who didn't know him, Michael was a consummate entertainer playing guitar, drums and stand-up bass. He passed from this world in 2006 and we all still miss him, especially his good friends Joe Mama & Kevin Poole who will be playing for the event at 4pm.
Check out what's happening at BJ's this weekend. Wow! Jam packed. Two really great bands over the weekend: that's Thin Ice on both Friday and Sunday (it's a holiday weekend, right?). Fans are more in love with this band than ever as they play such a wide variety of songs that keeps the dancers happy all night long. On Saturday night 33 RPM will return with their own brand of party rock featuring Mike Beaven on drums, guitar, keyboards & vocals, Rock on bass & vocals and Larry on lead guitar & vocals. Their stage performance is chock full of energy that is most infectious. Then Wednesday, the Deckless Deck party is back with Old School starting things off. Linda, Erve, Taylor & Ernie always make sure their audience is having just as much fun as they are. Great musicianship, awesome harmonies and smiling faces make this one of the most popular bands on the shore. And finishing this incredible musical week at BJ's will be that new female duo everyone is talking about, Bettenroo. And football season is here and we all know that BJ's is our Redskins headquarters. Hooray! Let's win!
I had a great time at the Purple Moose last weekend with Dead Eye Stare. I didn't get a chance to ask the band where they got their name - maybe next time - but they sure could rock n' roll - both old and new. Alas, the Thursday tribute nights all over - except for two last hurrahs on Wednesday, Sept. 14 with Cold Gin's KISS tribute; and Thursday Sept. 16 with High Voltage bringing back the AC/DC music for us. Check it out this weekend with music by Remedy, Friday and Saturday, and local favorite Fuzzbox Piranha on Sunday and Monday. Looking ahead: Surreal will make a final appearance of the season for Bike Week performing at The Moose Fri.-Sun., Sept. 16-18. Love the Purple Moose.
Bourbon St. on the Beach gets the weekend started with Randy Lee Ashcraft & Jimmy Rowbottom for happy hour; then Dave Sherman at 8pm. Definitely a fun way to get the party started. On Saturday Aaron Howell plays for the afternoon party and then talented Sandra Dean makes a return performance at 8pm. Music is still going strong at Bourbon St. and will continue as long as people are coming in to party. Get your act together and come join the fun on Wednesdays for Open Mic night. Always a good time.
Longboard Cafe will feature Time Police this Friday. This delightful trio only makes it to the shore a few times during the summer so come give them a listen for this last performance of the season. While the name may sound harsh, the music is certainly not. The vocal harmonies from Aaron, Myles & Melissa are superb. Sundays w/ Joe will feature Dave Hawkins this week, another great musicians. If you don't remember who he is, he's the guitarist/vocalist I've told you about who also plays fiddle. Most entertaining! I went to hear Joe Smooth & John Remy last night and I'm happy to tell you that they will play one more date, Wednesday, next week. That also goes for Chris Button who will play one more time on Tuesday. I love this venue (and the food is awesome); it's a real shame that the live music will be discontinuing. Joe Mama will wrap it up on Sunday, Sept. 11 with Smooth & Remy as his guests.
Fans of Randy Lee Ashcraft & the Salt Water Cowboys will be happy to hear that in addition to the duo at Bourbon St. on Friday, the band will be playing on Saturday at Johnny's Pizza Pub. Have you checked out Randy's music on Pandora yet? I love all his original songs.
Rick & Lennon LaRicci were fun to hear on Saturday at Bourbon St. You can still get your fill of this talented father/son duo on Friday at the Carousel and Sunday at the Rio Grande Tiki Bar. I see from the extended schedule that they will have a couple dates at the Skye Bar as well as Castaways and the Southgate Grill in OP. If you're a Beatles fan, (and who isn't) this duo is a treasure find.
It was great singing with Michael Smith at the Bourbon St.'s Wed. Open Mic night. You can hear him with Rita as Pearl at the Carousel Saturday and Sunday at the Hilton Pool Bar w/ Jay as Reform School. We tried to stump Mike for songs and I don't think it can be done. Whether on guitar or keyboards, his mind is a treasure trove of musical knowledge. Where do all those lyrics come from? Brilliant!
Jack Worthington still has a pretty full calendar for September. Be sure to check the Who's Where When for all the places these artists will be playing. Tonight he's at the 28th St. Pit n Pub w/ T. Lutz on drums; and harmonica master Mickey Meiklejohn will join him at the Angler on Sunday.
I want to wish a speedy recovery to fotoguy Bob as his surgery was a success so maybe he'll have another travel photo article for us next week. Get well, Bob.
That's it for this week, y'all. Get out there and have some fun and remember to always party safe.
«Go back to the previous page.