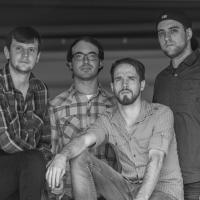 Naked Nation will play Friday at Coconuts Beach Bar & Grill.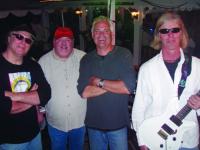 BJ's on the Water presents Tranzfusion Friday.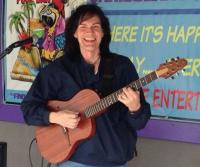 Bourbon St. on the Beach presents Dave Sherman Friday.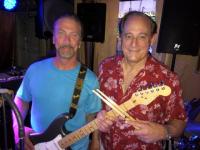 One Night Stand will perform Saturday at Whiskers Pub.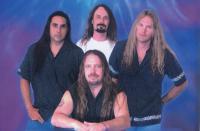 Surreal returns to rock The Purple Moose Friday & Saturday.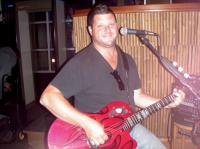 Kevin Poole will play w/ Chris Thomas Friday at Fager's Island.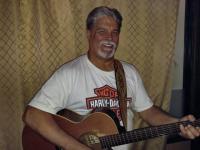 Jack Worthington will play w/ T. Lutz Saturday at Southgate Grill.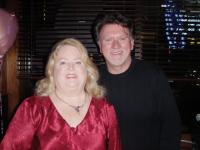 Brenda Golden & Michael Smith will perform Friday at the Atlantic Hotel in Berlin.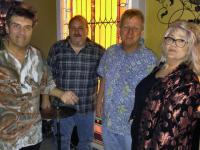 The Billie Carlins Band will perform Sunday at Adolfo's.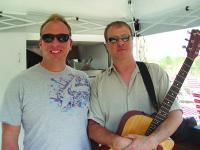 Joe Mama will play w/ Chris Button Saturday at High Stakes.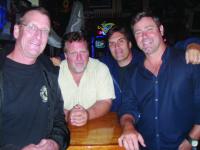 Randy Lee Ashcraft & the Salt Water Cowboys will play Saturday at Johnny's.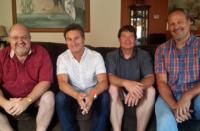 New band Identity Crisis will perform Friday at Johnny's; Wednesday at BJ's.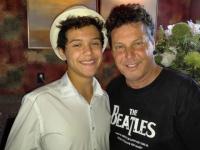 Lennon LaRicci & The Leftovers will play Saturday at Micky Fins.
As I sit down to write this gray Thursday (again?), I hear the roar of the jet engines passing over my house (West O.C.) doing their practice runs for the huge Air Show this weekend. This popular annual event heralds in the beginning of a summer packed with cool events for you and your families. As the jets and other high-flying aerobatics wrap up, Maryland firefighters will come to town with exhibits, seminars and more in the Convention Center and the annual parade on Wednesday at 1pm. The OC Cruzers will have their cars on display Sunday on the Somerset Street Plaza with live music and Father's Day is celebrated on Sunday with a Beer Festival at Northside Park. What? Yep, a beer festival. You can learn more about all these events and more to come at ococean.com
As for me? You guessed it ... I'm all about the music. I'll even be providing some live entertainment myself with a performance alongside my partner Michael Smith at the Atlantic Hotel in Berlin on Friday, June 16, 6pm. I am honored to have Michael, an accomplished musician, playing piano and guitar accompaniment for me. You can also hear Michael in two other duos playing around town: Pearl with songstress Rita Conestible and Reform School with singer/percussionist Jay Stinemire. If you like classic tunes by such artists as Joni Mitchell, Carole King, Bonnie Raitt, Linda Ronstadt, the Eagles, the Beatles, James Taylor, an Adele song thrown into the mix, and more, I think you'll enjoy my show. Forgive this bit of self promotion but I want to make sure that I get the word out as so many of you ask when I'm going to sing again. It's always a pleasure to sit in on Open Mic nights at Johnny's or Bourbon St. or occasionally with bands at BJ's, etc.; but it's really fun to have my own show and sing more than two songs for you. I hope to see all your smiling faces at The Atlantic Hotel Friday. We also have a Friday, July 28, date there.
There's a new band hitting the OC music scene that I want to tell you about. They will be playing Friday at Johnny's Pizza Pub and Wednesday at BJ's on the Water. Drummer Ray Perrone (formerly of the now debunct It's About Time) has assembled a new 'cast of characters' for a band aptly titled Identity Crisis. I'll try to get the real story behind the band name when I can. Meanwhile, I can tell you that the players are Charlie Rappa on guitar, Jay Rus on guitar and Keith Radke on bass, along with Ray. Let's get out to support this new group and find out what they have to offer, ok?
It was a blast at Bourbon St. on the Beach last Saturday. Randy Lee Ashcraft fans were out in full force for the early show there. I think we have some new fans from folks who were there who hadn't heard Randy before. Randy is in a class all his own as set forth in his song "Chapters of My Life" where he sings "I ain't rock, I ain't country, there ain't no one I sound like." Indeed, his voice and musical lyrics to his many original songs set him apart from others - kinda how Jimmy Buffett is known as his own brand. Eastern Shore born and bred, Randy Lee sang and played with his family as a youngster, joined the Army serving in the Green Beret Special Services, and pulled a stint in Nashville shopping out his music and honing his writing skills. Ashcraft's music from five albums have sold more than 20,000 copies worldwide and his original composition "Shore Thing" continues to be requested by audiences who consider it a treasured anthem to our beloved Ocean City and surrounding Eastern Shore. His accolades include 1997 winner of the Jimmy Dean/True Value Country Music Showdown and the Independent Music World Series held in Philadelphia; winner for Best Entertainer/Singer of the Eastern Shore in '02, '03, '04 and '05; Best Singer/Songwriter on Delmarva for '03, '04 and '05; and the 1908 Entertainer of the Year as presented by Coconut Times. You can read this and more on his website, randyleeashcraftmusic.com which you can also access from his ad/page on coconuttimes.com Heading up Randy's Salt Water Cowboys is incomparable guitarist Jimmy Rowbottom who joined Randy in 2002. Drummer Kenny Roughton (maybe best known locally for his five years with Great Train Robbery) and Leo Carlins (a Brooklyn native) met Randy Lee and Jimmy the same night in 2004 at Smitty McGee's. They both sat in for a few songs and they and have been part of the band ever since. Again, you can read more of the background of these excellent musicians on Randy Lee's website page.
Anyway ... boy did I digress ... after their show Saturday, Rusty Foulke took over. I was so happy that I urged the crowd to hang around to hear Rusty. It was fun and gratifying for me to watch the faces of the many musicians in the room, as well as the entire audience, as they listened totally in awe of the incredible talent of Mr. Foulke. As many times as I have heard him now, I continue to be impressed evey time, and this was no exception. Rusty has a rare gift of musical talent both on guitar and with his singing voice. He hits notes that are in the upper stratosphere with seeming ease and unquestionable precision. I believe he will be returning to Bourbon St. again in late July, and if you want to read more about him, refer to earlier columns of Coco Nights where I write about his stint playing in Boston, for instance.
This weekend at Bourbon St. starts with our own Dave Sherman playing on Friday - Dave of the velvet voice, I like to say. Then Saturday we'll hear from David Tarlecki who usually duos with Lauren Glick and is the guitarist in her band; but he's playing with a mystery person this time out. (My inquiry to him has not been answered at this time.)
Coconuts has a few different bands playing this weekend. Check out Naked Nation on Friday. I've heard them before at the Purple Moose and elsewhere and these guys rock. Saturday the former Poole Brothers return to Coconuts, after doing some touring over the winter, to play for us as Swell Fellas. Then the Lime Green Band will perform for the Sunday party. Remember there are two bands per day at Coconuts so you can stop in any time and hear some of the best music in town. Love that place!
Fans of big hair band sounds of the '80s and '90s - they're back! Yay! Surreal will be playing at the Purple Moose this weekend, Friday and Saturday. Brian, Walt, Will & Renee are one of our ultimate tribute bands in my book, as they play all the top artists' famous songs note perfect, sometimes even better than the originals. They have been drawing audiences to their shows in record numbers for many years and the momentum just seems to keep gathering steam. I'm certainly looking forward to hearing them again at the World Famous Home of Rock n' Roll, the Purple Moose.
The other legendary band I refer to as being an ultimate tribute band is Tranzfusion who will play Friday night at BJ's. Recently Tranzfusion has been dipping back into their song catalog to play some early tunes from the '70s and even late '60; such as The Animals. They have so many songs from which to choose that they have fun bringing back tunes they haven't played in a while which is a treat for us dedicated fans who recognize that right away. What will they play this time out? Let's go to BJ's and find out.
Right now I think it's time for me to stop writing and start listening. Remember to refer to your Who's Where When list and did you know? There is an arrow top right where you can click to access upcoming weeks of entertainment. Check it out. Have fun this weekend ... always party safe.


«Go back to the previous page.