Coco Nights
Posted On: 5/26/17
Written By: Brenda Golden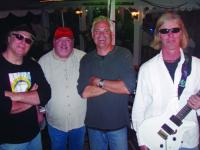 It's here! The official start to the Summer of '17! After the huge turnout we had for the hot rods (& more) last weekend, I don't think it could be any more crowded; but we'll see. Let's just hope these cool temps and rain will be gone so our visitors can enjoy our beautiful beach. You know what I'll be doing - hitting as many places as I can for music, music, music! I'm sure I'll start my weekend with the music of Tranzfusion at BJ's on Friday. It doesn't matter how many times I've heard them; they're so incredibly good and they shake up their set lists so that it's beyond great every time. We Tranzfusion fans all say the same thing - consistently impressive; and it tickles me how proud we are to share them with our visitors who might say, "this band is really good; have you heard them before?" Right? My fellow fans know exactly what I'm sayi...
» Click here for the full story.
Coco Nights
Posted On: 5/19/17
Written By: Brenda Golden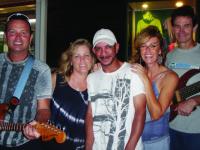 Here we go! Hot rods were spotted on Wednesday and by now the town is roaring into high gear as these fabulous cars show off up and down Coastal Hwy. Don't let slow traffic spoil your mood. Be patient, enjoy the sights; you will get to your destination eventually. Last week I told you I was going to hear a new band playing at BJ's - The Girlfriends. Turns out they're not new to BJ's at all. The all-girl group played there in the mid '80s when the Wednesday deck parties were actually on the outdoor deck. Owner Billy Carder says that when he heard they were playing again, he got in touch and hired them; and we're glad he did. The ladies played an impressive range of music going back as far as the '60s before women played behind the guitar but were only heard behind the mic. It was fun hearing those old songs again. This was a cool medley but only a small part of their show. Guitarist Kim Butler told us that ...
» Click here for the full story.
Coco Nights
Posted On: 5/12/17
Written By: Brenda Golden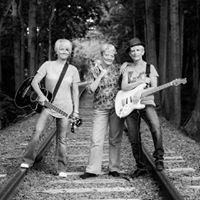 Hi, everyone. With Springfest behind us, we're well on our way into the summer season of 2017. Can you believe it?! I hope you're as excited about all the great music coming our way as I am. Let's start with one of the biggest supporters of live music, BJ's on the Water. With never a cover, we enjoy the best live entertainment year 'round. Owner Billy Carder is stirring the pot (so to speak) with a new group appearing on his stage tonight, Friday the 12th of May. He tells me he has known the ladies for a long time and is excited to have them perform here. Called The Girlfriends, these three musicians from Philadelphia were very popular in the '80s playing orignal and cover tunes. They're back together again and coming to our town. They are Robin Rohr, Kim Butler, Jill Brady and Marge Connelly. Calling this revival their 'second act,' The Girlfriends say they're "lovin' every note and every minute...
» Click here for the full story.
View All Archives
RSS Feed