Coco Nights
Posted On: 9/15/17
Written By: Brenda Golden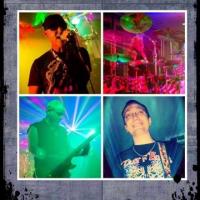 How ya doin' out there? Are you being courteous and patient with our Biker friends? No one wants to be in or cause an accident, right? So exercise caution and use a whole lot of patience to accommodate our visitors. And pray for good weather. Looks like we're in for some rain over the weekend so I sure hope our guests will get in some decent rides; but if they can't, there are so many good places to go and hear the best live music around. Let's start with the Purple Moose where I just heard Judas Priestess for their last visit of the season. This is the only tribute band to have had several dates here this summer - testiment to just how good they are and the demand to see them again. These worshipers of the heavy metal gods present a musically perfect and visually stimulating performance each and every time they visit us. Amazing vocalist Militia is an absolute powerhouse of energy and talent. Her voice projects like none o...
» Click here for the full story.
Coco Nights
Posted On: 9/8/17
Written By: Brenda Golden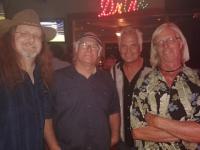 As I write this week, everyone's minds are on Hurricane Irma. As if Harvey was not enough, now the devastating path of destruction in the wake of Hurricane Irma is threatening us again. We're all praying that Florida and the Keys particularly will be spared the full wrath of what we've seen so far. Many of our friends are in Florida and have evacuated or had to hunker down for whatever reason. We hear that gas is not readily available but gas trucks are being given police escorts. It seems that the Florida government is doing all in its power to aid its citizens. The latest reports project landfall in Miami on Sunday morning and maybe a decline in intensity as the storm travels northward. What that means to our area is still anybody's guess. Then we have to watch out for Hurricane Jose. But let's hope and pray for the best scenarios and in the meantime do all we can to aid others. It seems somehow frivolous to talk about partying w...
» Click here for the full story.
Coco Nights
Posted On: 9/1/17
Written By: Brenda Golden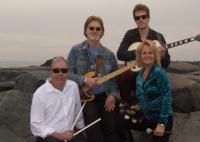 Can it really be the official end of summer? It is Labor Day weekend so I guess that's the accepted rule; but I refuse to let go. Let's keep the parties going just as long as we can. There's certainly no scarcity of music as you'll see if you check the "Who's Where When" list in this issue. Coconuts Beach Bar & Grill still features two live acts each day, BJ's still has live bands three or four times a week, the Purple Moose is still rockin' the best bands in the region plus the hippest DJ's around ... well, you get the idea. A big 'THANK YOU!' goes out to everyone who came out for the Koncert 4 KELLY benefit at Bourbon St. on Tuesday. The lineup of entertainment was a real 'who's who' of Ocean City musicians. The day started at 3pm with music from Dave Sherman followed by the Baltimore Boyz (Randy Jamz & Jay Vizzini). Next was Randy Lee Ashcraft &amp...
» Click here for the full story.
View All Archives
RSS Feed