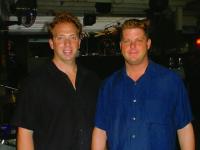 Join the celebration of Michael Tracey White's life w/ Joe Mama & Kevin Poole at Coconuts Monday.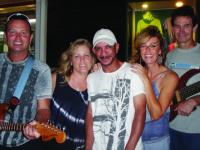 Full Circle will perform Friday & Saturday at BJ's.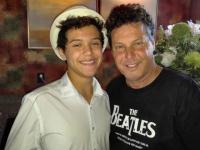 Rick & Lennon La Ricci will play Friday at Johnny's.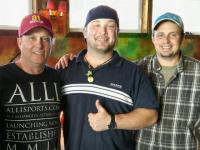 Monkee Paw will play the Wednesday Deckless Deck party at BJ's.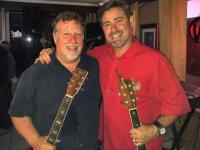 Randy Lee Ashcraft & Jimmy Rowbottom will play Saturday at Bourbon St. on the Beach.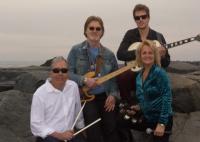 Old School puts on a musical party at Claddagh Saturday.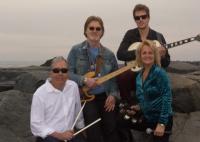 The Purple Moose rocks with One Louder Friday & Saturday.
Michael Smith plays with It's About Time Friday at High Stakes.
Lauren Glick & The Mood Swingers play Sunday at Coconuts.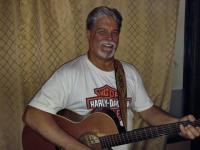 Bourbon St. presents Jack Worthington Friday.
Hey, y'all. We're beginning our second (or shoulder) season with August's heat continuing to give us excellent weather for now. Let's hope it holds up for our next big events, Bike Week and Sunfest. I've had a great time this past week (don't I always) listening to so much good music. I enjoyed my double dose of Thin Ice on Friday & Sunday at BJ's; now a five-piece band with Dave & Crystal both covering the keys. And Saturday night was a blast with those raucous boys of 33 RPM. They're as much fun to watch as they are to hear. Old School got the Wednesday Deckless Deck party started again and introduced fill-in guitarist Jay. And Bettenroo continues to build their fan base on Thursdays. Coming up this weekend will be a double hit of Full Circle, playing Friday & Saturday. Certainly looking forward to that. And Monkee Paw will be back for next Wednesday's party.
I ventured into the heat a few times this week to hear daytime music at Coconuts. I had not heard Conner and Chris Poole in a long time so that was fun. These young men have become quite accomplished musicians; I really like their sound. Uncle Kevin (Poole) told me they are heading for Austin soon - adventures on the road. Oh, to be young!
I heard Kevin play today w/ Joe Mama and their performance is not only beautiful but fascinating (they get in to more party rock later in the show). After a lovely rendition of "Moon Dance," Kevin began another of his artistic intros that make you wonder for a while what he's playing, but I recognized "Here Comes the Sun." Joe Mama is masterful on percussion adding so much to the original arrangements from Kevin on such songs as "From the Beginning" that came next. As I left I had to tell them that they don't just play music; but they create masterpieces. Joe & Kevin will be back on Monday at 1pm to host and play for the 10th Annual Celebration of the life of fellow musician Michael Tracey White. Michael was a regular performer at Coconuts who passed away in 2006 - has it really been 10 years? He was. and is. revered as the consummate performer as he played acoustic guitar, stand-up base and drums; and sang, of course. He started his band career at an early age as a drummer, in fact, and they called him Bam Bam; with the Chest Pains ('80s incarnation). Loving all kinds of music, he started an orchestra-type band called The Little Professors in which he played stand-up bass. Coconut Times honored him in 2004 (I think) as Entertainer of the Year. Coconuts Beach Bar & Grill has continued to honor his memory, even painting a line from a song that he always sang above the stage - "Fly Me to the Moon." (Bobby Wilkinson still ends his shows with that tune in honor of Michael.) I'm sure many guests will come out to jam in celebration and memory of White; such as, Bobby Wilkinson & Joe Smooth. It's going to be a great day and I hope that you all will join us. It's probably the last one.
Meanwhile, another great lineup for this weekend with Darin Engh getting the party started on Friday at 4pm this week (John LaMere has headed to Key West). Saturday's early band will be Joe Smooth & John Remy followed by Over Time. I heard they called in the horn section for their performance at M.R. Ducks. It would be cool to hear that here. Then Sunday rocks with Chris Diller early and Lauren Glick & The Mood Swingers at 4pm. Great music continues at Coconuts halfway into October so come party with us. Oh, and there will be a picture in next week's edition showing Joe Mama presenting a check for $5,000 to Wayne Littleton, program coordinator for Childrens House by the Sea. The money was raised at the annual Joe Mama Day event. Congrats to all who helped make that happen.
I stopped in the Purple Moose Monday to hear the always amazing Fuzzbox Piranha. You might not see at first why I would say that - there's only three guys on that big stage and they're not jumping around either to get your attention; but after you hear a few songs, you know why they are so highly revered. In fact, sound man Rich says, "they are so consistent; it's like throwing in a CD (meaning he has the sound levels set for them) as they are always the same." And that same is really, really good! Fun, solid, cohesive - three words that come to mind when describing Fuzzbox Piranha. Scott on guitar is just quietly awesome. No fanfares - just solid rock. He grabbed a beer bottle to play slide on a Stevie Ray tune that was amazing, then jumped right into ZZ Top and on to "Purple Haze" (Hendrix). Rick is crazy on drums - particularly on "Crazy Train." And let's talk about Dale on bass. He has backup help from both Rick & Scott, but he handles all the lead vocals and he is tremendous. There's nothing that this man can't sing and sing it so well. So, yes, they're an unbelievably awesome trio that I'm sure will be back at the Purple Moose. This weekend, party with One Louder. And remember I told you that there would be a few more tribute nights? They're both this coming week: Cold Gin playing KISS on Wednesday and High Voltage playing AC/DC on Thursday. Special shows for our visiting friends for Bike Week who will also enjoy Surreal on the weekend of the 16th. Always a rock 'n roll party at the Purple Moose.
Randy Lee Ashcraft & Jimmy Rowbottom get things going early Friday at Bourbon St. on the Beach and then friend "Gentleman" Jack Worthington will play at 8pm. I love his smoothly husky voice and great song selections. Then Randy Lee is back to play for us on Saturday night. Great music continues here as we slide into Fall; so check out the Who's Where When list. Best wishes go out to Barry Lee (chef/owner) who suffered a burn. Hope it heals quickly, Barry.
And while I'm sending out best wishes, our friend Bob Ruthrauff, fotoguy Bob, is home from the hospital and healing very nicely after surgery. We all enjoy his pictures so much from his winter travels - I know he'll have a little more for us soon before the year is out and he's off adventuring again. Glad to hear you're doing well, Bob.
I'm sure there's more I could talk about, but I played hooky today to go hear Joe Mama & Kevin, so I'm really late getting this finished. So, I'll sign off for this week and just want to remind you to always party safe!
«Go back to the previous page.