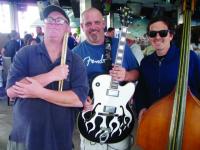 Pompous Pie will perform Friday, December 23, at BJ's.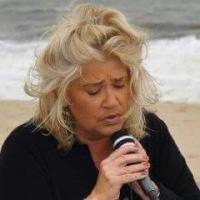 The Billie Carlins Band will appear Saturday, January 14, at Adolfo's.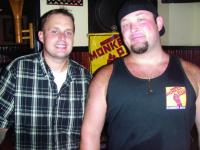 BJ's presents Monkee Paw Wednesday, December 28.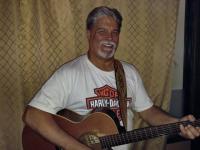 Jack Worthington will play Friday, December 30, at Southgate Grill.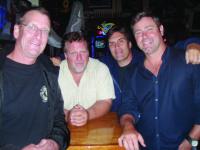 Randy Lee Ashcraft & the Salt Water Cowboys will play at Johnny's for New Year's Eve.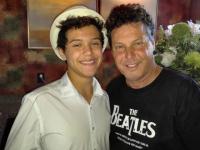 Join Rick & Lennon La Ricci for the Bourbon St. New Year's Eve party.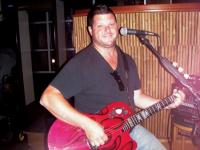 Southgate Grill presents Kevin Poole Friday, December 23.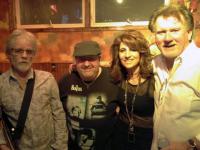 Michael Smith w/ It's About Time will play at High Stakes Friday, December 23.
Hey, there. I'm back again in time to wish you all a very Merry Christmas and Happy New Year. As in previous years, coconuttimes.com will not publish on a weekly basis through the off season; however, the Who's Where When will remain current and ads such as BJ's will be updated. I just won't be 'talking' to you every week. There is a new concert to read about - access from the home page under In This Issue or under Special Features. Melissa hit the concert trail in November to hear Grouplove at the Fillmore in Philadelphia. It's almost as good as being there with all the photos that she shares, too, in Fun Fotos. Her review of Dead Leaf Echo at Ortlieb's Jazzhaus, also in Philadelphia, will be the next concert to post. I know she's already lined up a concert in January, so stay tuned for more vicarious concert-going with Melissa Golden.
As for me, I continue to hear music all around town and have a few pieces of news for you. First, Joe Mama & Chris Button have decided to leave the Chest Pains. This was the second incarnation of the group that was founded in the '80s with two original members, Jeff Davis and Byron Anthony, reviving the sound in 2010 with Joe & Chris. Immediately playing to fan acclaim, the Chest Pains received the Coconut Times Entertainer of the Year Award in 2012; and you can read the whole story archived under Features. So they have had a great second run and will now embark on Phase III with new guitarist Aubrey Bradley (formerly in Loud Love) and drummer Dean Haemal. Many of you are wondering, of course, why Joe & Chris would choose to leave the band. There are several reasons - one of them being that Joe & Chris are involved in other projects and so their availability to play with the Chest Pains was limited. Whatever the reason, they continue to be fast friends. You know what 'they' say: Change is good. The first date for the new Chest Pains will be Saturday, January 28th, at BJ's. I'm sure with new personnel and rehearsals, we will hear some new material. Looking forward to it.
Another group that will see some changes this year is Lauren Glick. As many of you know, the original Mood Swingers featured Mike Armstrong on guitar, brother Tim on bass and Bubba on drums. Now that, tragically, two members have passed on from this world (Mike & Bubba, Tim lives in Texas), Lauren has decided that it's time to retire the name as well. What it will be is still being discussed but members now include Mike Beavan on drums, Ted Galinas on bass and David Tarlecki on guitar, with Lauren on keyboards, of course. I don't have any upcoming dates to report here but you can hear Lauren & David play Fridays at the Crab Cake Factory.
Check out what's coming up with BJ's and others in Who's Where When. Friday, December 23, Pompous Pie makes a rare appearance at BJ's: Marco on guitar, T.Lutz on drums - (darn, can't think of bassist's name). Anyway, they'll play the rockin' blues for you. A rare closing will occur on Saturday, December 24th, for Christmas. The wonderful BJ's staff will enjoy a well-deserved holiday. But come back Wednesday for Monkee Paw. DJ Fast Eddie will play, as usual, for BJ's New Year's Eve party, taking us into January of 2017 with a continued lineup of all our favorite bands. Thanks to Billy for keeping the live music going through the winter.
Thanks to the musicians who are currently promoting their shows in coconuttimes.com. Be sure to check out their ads and their dates in Who's Where When. As I write this, I'm looking forward to singing with Michael Smith at the Atlantic Hotel in Berlin (Thursday) and hoping to have future dates there to share with you. You can hear Mike Friday, December 23, with his band It's About Time at High Stakes.
Randy Lee Aschraft continues his regular schedule of Thursdays and Fridays at Smitty McGee's, and Wednesdays at Johnny's for the Open Jam at 6pm. He and the Salt Water Cowboys will be on hand to bring in the new year at Johnny's - bound to be a good time.
And speaking of New Year's Eve parties: Kevin Poole will be playing for the Ocean Pines Yacht Club; and Rick & Lennon La Ricci will play at Bourbon St. Jack Worthington is appearing at Southgate Grill on Friday, December 30th; and the Billie Carlins Band will play Saturday, January 14th, at Adolfo's.
That's about it for now. May the blessing of our Heavenly Father be poured upon us in abundance in the coming year. Enjoy the gift of music and make love a priority in your life ... and always party safe.
«Go back to the previous page.