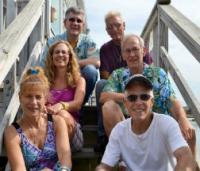 BJ's on the Water presents Thin Ice Friday.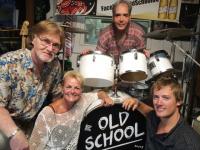 Old School will perform Friday at Coconuts; Wednesday at BJ's.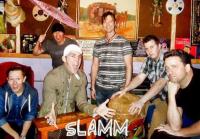 Slamm rocks The Purple Moose Friday & Saturday.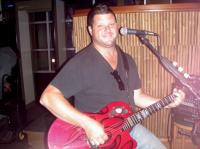 Catch Kevin Poole Tuesday & Thursday at Coconuts.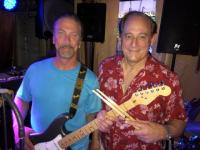 One Night Stand will play Sunday at the OC Fish Co.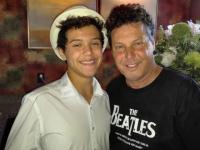 Catch Lennon La Ricci & The Leftovers Saturday at Micky Fins.
The Chest Pains perform Saturday at BJ's.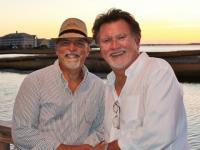 Check out Reform School Friday at Bourbon St.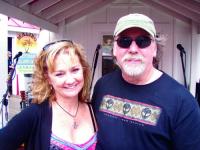 Coconuts Beach Bar & Grill presents Copper Sky Sunday.
Hey, y'all. Have you noticed an unusual amount of purple in town? It's not unusual at all if you're part of the annual Ravens Roosts weekend in OC. I was at Coconuts Beach Bar & Grill where many of these super fans party for a weekend of festivities, including Karaoke. They even got me up there to sing one. Old School will be playing for their party today (Friday); but, of course, all are still welcome - it's not a closed party. I heard Old School there last Sunday with Vincent Paez on guitar, who had been sitting in now and then; this was his first time playing the entire show. Way to go, Vincent! They were terrific playing to a huge crowd of college grads who didn't let the rain bother them at all. Us older folks huddled up under the patio umbrella were tickled that the young folk really liked our old classics, even singing along and knowing every word. Too cool! I've always said that good music lives forever. And God bless our musicians for continuing to play it. Anyway, it's bound to be a happening hot spot today and all week long at Coconuts. Heather and Dave - Copper Sky - will play on Sunday. I know you'll enjoy the wonderful singing and guitar playing from these two excellent musicians. So much is going on at Coconuts - there's first-class entertainment every single day; in fact, two acts a day. Check out the Who's Where When listing.
There's something special going on tonight (Friday) at Bourbon St. on the Beach. I know you've seen the pictures I've posted in Fun Fotos of owner/chef Barry Reichart playing on Open Mic night or sitting in with visiting bands. His hometown buds from Pa. are coming to town to rock Bourbon St. They are called Holy Hannah and I can only imagine that "holy hannah" becomes an expletive when we hear this band play. Come in around 5 and hear Michael Smith (guitar & keyboard) and Jay Stinemire (percussion) play as Reform School before the Holy Hannah show. These two guys have a thousand songs to draw from and both are as talented as the day is long. We all rave about Jay's voice doing everything from doo-wop Frankie Valle to Ed Sheeran. What a team these guys are. So ... lots of good stuff always happening here too.
It's gonna be a Slamm bamm weekend of rock n' roll at The Purple Moose with Slamm taking the stage Friday and Saturday nights. The Purple Moose has a huge stage and dance floor and the bands are always excellent. Plus, it's right on the Boardwalk so you can get your Fishers Popcorn, Thrashers french fries, watch the nightly fireworks and saunter on in to rock the night away. Don't forget to try their world-famous Bloody Mary.
BJ's is still consistent with the best entertainment along with delicious food. Check out their ad - Best Places - to see that they are offering their amazing half-price daily specials through June. I had the Stuffed Flounder last week while listening to the sounds of Bettenroo, a wonderful female duo who will be playing every Thursday for us. Note that they begin at 8pm. Thin Ice is on tap for Friday night's entertainment with Chest Pains playing on Saturday. Both bands are really, really good, playing all your favorite tunes for lots of dancing fun. Don't forget to come back on Wednesday to hear Old School with Linda, Erve, Ernie & Vincent on guitar for one of the last deckless deck parties until September. WAIT! Let me clarify that ... owner Billy has decided, after many requests, to continue Wednesdays but starting at a later time - 8-11 pm for the months of June, July and August. According to the list in Who's Where When, that new time will begin on Wednesday, June 28 with the return of The Girlfriends. Sounds like a great plan, Billy. THANK YOU!
I want to welcome two new clients to our coconuttimes.com family: One Night Stand (a trio) and Joe Mama, who I lovingly and respectfully have dubbed the "Percussionist to the Stars!" Joe plays drums for so many of our top musicians (Kevin Poole, Chris Button, Dave Hawkins) and is a fan favorite no matter who he's playing with, so I hope his fans appreciate that they can look right here, coconuttimes.com in Best Places and the Who's Where When list, to follow him. I hit the Lobster Shanty last Sunday to hear him play with his invited special guests of the week, Rich and Famous. Joe will feature a different musician each Sunday at Lobster Shanty ... this Sunday will be Smooth & Remy (yep, that's Joe Smooth on sax and John Remy on guitar). I'll tell you more about One Night Stand next week, featuring Mark Rierson on guitar and Frank DelPiano on drums, as they search for a new bass player.
I'm going to sign off now. I've been out playing hooky listening to music so it's getting late now. Check in with me next week. Have a great time out there and always party safe!
«Go back to the previous page.