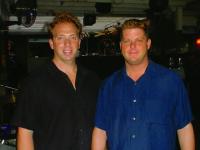 Coconuts will feature Kevin Poole & Joe Mama Saturday.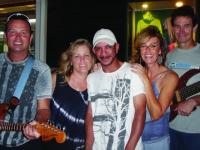 BJ's presents Full Circle Friday & Saturday.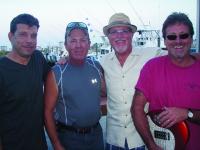 Bird Dog & The Road Kings will play Friday at Bourbon St.
Rock with The Chest Pains Saturday at BJ's.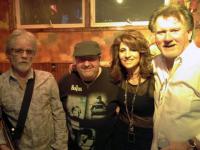 Join the Wednesday fun at BJ's w/ It's About Time.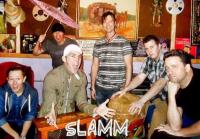 The Purple Moose rocks Friday & Saturday w/ Slamm.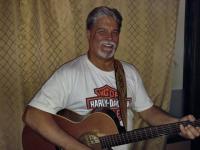 Jack Worthington w/ T. Lutz will play Friday at Pit n' Pub.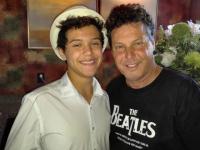 Rick & Lennon La Ricci will perform Friday at Beach Barrels.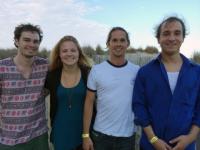 Groove w/ Funk Shue Friday at Coconuts.
I don't know about you, but I much prefer the beautiful classic cars over the pesky buzzy cars of last weekend. It was more than just the fact that their antics were dangerous, but also that they thought it was okay to trash our town. Our law enforcement officers did their best to curb the dangerous driving and now I hear that as a result, those car enthusiasts are promising on social media to cause even more trouble next year. Come on, guys, just show some respect for your fellow motorists and don't break the law. Pretty simple and all can have a good time. With our classic cars, the biggest complaint I hear, besides the rumbling noise (I prefer to the high-pitched zinging engines), is that they go so slow! You can bet they don't take chances that might result in injuring their babied cars ... and they are trying to show them off, of course. I just hope they clean up behind themselves (on the curbs) better than last week's group. With that said, let's enjoy these beautiful custom classic cars from yesteryear and get out to enjoy the weekend. It looks like Hurricane Matthew is going to miss us - in our blessed bubble of Ocean City. Thank you, North Carolina.
I'm sure we're getting rain, though, so I'm going to head out now to hear Kevin Poole & Joe Mama at Coconuts; then Bettenroo at BJ's, and I'll come back later to finish our 'chat'.
Ok, I'm back from my little Thursday jaunt into the music world. I spent a couple hours on the beautiful patio of Coconuts Beach Bar & Grill (Castle in the Sand) listening to Kevin Poole & Joe Mama. I love these guys. You never know what Kevin is going to pull out of the hat and tonight I got a whole set of music I hadn't heard in a while - what he called 'cheesy' music from the '70s ... you know, love songs. It always amazes me how many song lyrics he has stored in his brain. And, as I always say, I love his original arrangements and medleys, too. Kevin tells me he is not going to Key West for the winter this year, so we will hear him at many new venues over the off season; such as Ocean Downs Casino. While I'm talking about Coconuts, let's see who's there this week.
Tonight (Friday) Funk Shue will offer up their own variety of funked up rock and groovy reggae. You'll love Caileen's vocals - one of the few females I know who has such a powerful low range but can still belt out the upper range as well. Dan (bass) & Jordan (guitar) frequently embark on some epic instrumental jams and Sam is right there providing the heart beat on drums. Very entertaining group. Saturday Kevin Poole & Joe Mama will be back. I highly recommend this duo as you already read in this and previous columns. Sunday Lauren Glick & The Mood Swingers return for one more party at Coconuts as we all continue to mourn the passing of the band's guitarist Mike Armstrong. The closing party on Oct. 16 will now feature Monkee Paw. Monday and Tuesday is now closed but Chris Button & Joe Mama will return on Wednesday and Kevin & Joe Mama on Thursday. It's making me very sad to know that our wonderful parties by the dunes are coming to an end.
Next on my Thursday night travels was a stop in BJ's to hear two of my new favorite singers, Anne Davey & Lori Jacobs of Bettenroo. I've written about them many times over the summer and I'm not going to stop telling you about them because I think they're awesome ... a breath of fresh air. Lori plays guitar, harp and foot drums ... while singing (in the lower range). And Anne, who has a beautiful voice and a great range, holds up the bottom on bass guitar. Their harmonies are sublime. Tonight I heard them do CSN's "Suite: Judy Blue Eyes" (1969) and it was great! The girls have been busy in the studio and have just finished their latest CD, Live Out Loud, a collection of their originals. They tell me that you can go to their website - bettenroo.com - to listen now and/or download, and the album is set to drop on October 20 after which you can purchase it at their gigs. Good job!
It's another big weekend at BJ's with two of our favorite bands coming in. Friday we have Full Circle, who I consider one of the top bands in the area, always drawing a huge crowd to hear their varied repertoire. This group is constantly adding new music to their lineup keeping their show always fresh and fun. Saturday night get your '80s fix with alternative rock from the Chest Pains. Byron Anthony, on guitar and lead vocals, has that perfect rock voice and stage charisma as well. We all know the fantastical abilities of Chris Button on lead guitar and vocals - he always makes your jaw drop as he did last week playing with 2 Guyz & a Mama where he plays bass and keyboard - often at the same time. We all love to hear him play some lead jams on bass, too. Incredible. Anyway, I digress ... the incomparable Joe Mama is on drums and Jeff Davis (also with Full Circle) rounding out the band on bass. We have some amazing musicians in Ocean City and these are four of the finest.
Wednesday's deckless deck party was a blast with Old School as we celebrated guitarist Taylor Knox's birthday and enjoyed the music of this super energized fun party band. Led on vocals by Linda Sears, we are always in awe of her wonderful, pitch-perfect voice and infectious happy energy. Great job, guys. And congratulations on a great show at Sunfest, too. I hear some future dates with the town are on the horizon. Cool!
This Wednesday at BJ's have fun with It's About Time. Lovely Rita (meter maid, LOL) shares singing duties with my erstwhile partner Michael Smith. You'll see everybody's friend Ray on drums and I'm not sure who will be playing bass. Let's go and see and I guarantee a good time for all.
We had such a good time at Bourbon St.'s Wednesday Open Mic w/ Michael Smith hosting. So many excellent players turned out. This is the time of year when our local musicians are not so busy and they love to get together and jam. Linda Sears, Erve & Ernie showed up from Old School and Linda sang a beautiful "Unchained Melody." Dave Sherman played a few for us. Jack Worthington also played doing one of my favorites, "Layla," with Mike on keyboards playing the incredible ending to that song. Wow! Love it! And Mike accompanied me for a few tunes, too. Adam from Monkee Paw shared his wonderful talents - love his Elvis songs. Rod stopped in and played some great guitar along with Adam. And owner/chef Barry, returned from the huge Bloomsburg Fair and played for us. Good to have him back. Sorry if I left anyone out. Join us again next Wednesday.
This Friday (tonight) playing Bourbon St. for the first time will be Bird Dog & The Road Kings (starting at 6). I'm really looking forward to this one. It's been a long time since I've heard them in an indoor gig. These guys are legendary in the Eastern Shore area with many CDs of original tunes in their musical library. Billy West is one of the finest guitarists around, Roger is too cool on the drums and singer/songwriter Charlie Bridell is awesome on bass. Bird Dog is the epitome of Americana music playing a fine mix of his and Charlie's authentic, down-home originals and choice covers. Come out if you can and hear this great band. Saturday night it's the Baltimore Boyz - Jay & Randy Jamz.
Well, this is what happens when I take a musical break ... I get all fired up and can't stop 'talking' about music. Time to go now and get rested up for more to come. Rock on and party safe!
«Go back to the previous page.