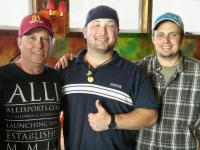 Monkee Paw will perform Friday at BJ's.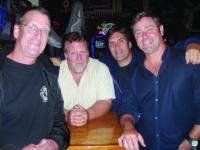 Randy Lee Ashcraft & the Salt Water Cowboys will perform Saturday at The Globe.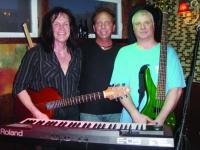 BJ's presents 2 Guyz & a Mama Wednesday.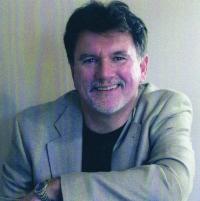 Michael Smith w/ Rita will perform Saturday at Bourbon St.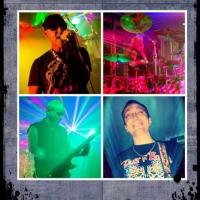 Rock out with Dust N Bones Saturday at BJ's.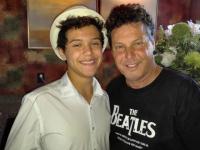 Enjoy the music of Rick & Lennon La Ricci Friday at Bourbon St.
Now this is what I call Indian Summer! So warm I've turned my A/C back on ... yeah, I like it cool. I know by the time you read this, there will probably be a dip in the temp but that's okay too. I've been wishing Coconuts had stayed open a bit longer but how does one predict the weather; several weekends were a wash with the storms we had. So, what's happening now? Still plenty of good music to hear and I think a few more weeks of outdoor fun at M.R. Ducks.
As usual, I'm anxious to hear some music tonight (Thursday), probably at BJ's this week for Bettenroo. That name might still be unfamiliar to you so let me explain again. This talented female duo put together the names of their mothers to create their stage name. Their real names are Anne & Lori. Their game? Lots of very entertaining music from all genres and decades. Anne plays bass and sings beautifully while Lori also sings, plays guitar, harp and foot pedal drums - amazing to watch that coordination - a la Kevin Poole; who, by the way, was suitably impressed when he came out to hear them. They will return again next Thursday, so make it a point to come hear these delightful women.
At BJ's this weekend: Monkee Paw on Friday and Dust N Bones on Saturday; both excellent bands who play a lot of great dance music - and dancing is what the BJ's crowd loves to do. Wednesday will see the return of 2 Guyz & a Mama. Wish I could give a quiz to see how many of you know who that is but I'll just tell you. The 2 Guyz are Dave Sherman & Chris Button and the Mama is none other than Joe Mama on drums, of course. The difference you'll notice in this group is that guitar wizard Chris plays the bass (instead of lead guitar) and also keyboard, often at the same time and sometimes playing a lead part on bass; while Dave plays lead and does most of the singing. The Shermanator, as he is affectionately known, is fast approaching a comparable expertise on guitar as his mentor Chris Button. You can hear them play together as Dueling Guitars every other Thursday at Bourbon St.
Speaking of Bourbon St., it was another good time there on Wednesday for Open Mic. Members of It's About Time were there so we had a real treat listening to vocals from Rita w/ Jay (Reform School) and/or Ray on percussion and Mike Smith on guitar and keyboard. Mike & Rita will be back on Saturday night to play a complete show for you. Both nights at Bourbon St. will be awesome as Rick & Lennon La Ricci will perform on Friday night. In case the name doesn't ring a bell, perhaps just telling you that the young 15-year-old Lennon who plays keyboard incredibly well will jiggle your memory. Dad Ricky plays guitar and sings, of course, and together they have quite a catalogue of material - very heavy on the Beatles, by the way, so request away.
It was decided by the Bourbon St. owners last night that Wednesday, Oct. 26, will be an '80s night w/ costumes (for those who wish to join in the fun). Walt Farozic will play for the party with Open Mic at 9pm. You should see how well Kelly & Gretchen decorated the place - very creative and spooky.
I imagine BJ's will get their Halloween 'window dressing' when Billy & Maddy return from their Italian getaway. We're all looking forward to their annual party which will be held on Friday, Oct 28, at 5pm. Costumes are optional, of course, but it's really cool to see how many of you get into the spirit. Can't wait to take your picture.
I want to say a final farewell to our friend Mike Armstrong. His family and friends all gathered last Sunday to celebrate his wonderful life and it was, in the midst of our sorrow, very uplifting. It's always good to recognize and be thankful for our blessings and Mike was certainly a blessing to so many people - and so many more when you count all those for whom he played music over the years. His band mates from Whitewater were on hand to talk about his early days of playing, and, of course, Lauren Glick was there to talk of her long-time relationship with him. Wife Diane even introduced her as his 'work wife.' Eulogies given by Katie & James, his children, and wife Diane were also very special as they illuminated the private life of the man most of us knew only through his music. Again I will say that I feel privileged to have been a part of his life both professionally and personally as having written about him and his various musical undertakings for more than 25 years and talking with him and interviewing him I came to know the private man, too. I'm really going to miss him and my heart goes out to those closest to him who will miss him the most. God bless you all.
That's it for me this week. Take time to hug each other and always party safe.
«Go back to the previous page.