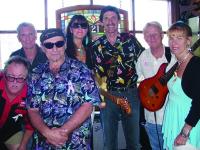 Teenage Rust will perform for Happy Hour Halloween Friday at BJ's.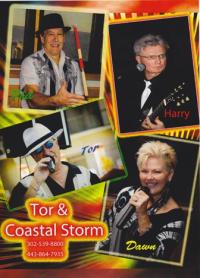 Tor & Coastal Storm will perform Saturday at BJ's.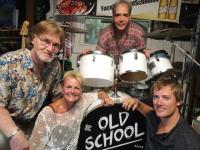 BJ's presents Old School Wednesday.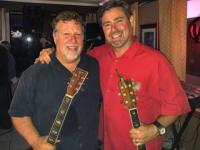 Randy Lee Ashcraft & Jimmy Rowbottom will perform Saturday at Bourbon St.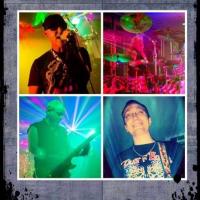 Rock out with Dust N Bones Saturday at BJ's.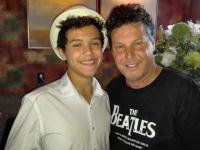 Enjoy the music of Rick & Lennon La Ricci Friday at Beach Barrels.
Boo!! Okay, so I didn't scare you, not one little bit. But look out for those scary, crazy creatures prowling the town this weekend. My character is somewhat tame although it is rumored that I can turn into a cat. Yes, I will reprise Professor Minerva McGonagall from the Harry Potter series. Lots of Harry Potter buzz these days with the release of "Fantastic Beasts And Where To Find Them" starring Eddie Redmayne as magizoologist Newt Scamander. More Potter related rumors keep the magic world alive, too. The possibilities are endless. I sure wish I could visit the Wonderful Wizarding World of Harry Potter at Universal again. It's been six years since I took my family and I know so many new things have been added. Anyway, I digress from the magical happenings right here in Ocean City.
I love it that so many of you are possessed of the fun-filled spirit to dress up and have fun this weekend. And you can have fun earlier than the witching hour, too. BJ's on the Water is holding their annual Happy Hour Halloween party on Friday at 5pm. We always love it when Teenage Rust & The Fabulous Rustettes play for us and this is the best. Can't wait to see Billy don his Frankenstein hat/mask and sing "Monster Mash." The fun won't end as they finish up, though. Stick around and rock out with Dust N' Bones. I just heard them last week and they are lots of fun, playing tons of dance-able rock n' roll. And this coming Wednesday will bring Old School to party with us again. I just can't believe how the time is flying by - it will be November!
Saturday night brings the first appearance at BJ's for Tor & Coastal Storm. They will begin at an earlier than usual time, 8pm. Tor & his fellow vocalist Dawn sing a wide range of songs for your dancing pleasure accompanied by Harry on guitar & Phil on drums. This group boasts a collective background of years in the entertainment business. As you can read in their website,
www.coastalstormband.com
, Tor, beginning at the age of 13, was lead guitarist/singer for groups such as Crimson, RSVP, Snack Pack and Soul Marks. Dawn spent 13 years on Broadway in such plays as Damn Yankees with Jerry Lewis, shows on cruise ships and her most recent years with the New Dawn Experience. Perhaps you will remember her from Galaxy 66? Guitarist Harry has known Tor for more than 40 years and is happy to be performing with Tor again. Phil was the drummer in All The Kings Men, Andre Fox Band and the A T Ryder Band. Many of you know him from playing with Randy Lee Ashcraft on Thursdays at Smitty McGee's. Put all these talented artists together and you have a group that has garnered praise and popularity throughout the Delmarva area playing a wide variety of music styles from many genres and decades. I'm sure you will enjoy their show.
We all had a great time at Bourbon St. last night for their '80s-themed Open Mic party. Kelly & Gretchen looked so cool in their day-glo colors, slit tights and big hair. And Barry was great in his Axl Rose look. Be sure to check Fun Fotos for more. Who is that Slash guy? Walt Farozic of course! Word is they're going to do another themed party the end of November. Maybe '70s? Good music continues with Dave Sherman on Friday and Randy Lee Ashcraft on Saturday. Fun & good music at Bourbon St.
I was honored to be a guest at the wedding of Jeff & Cathy Davis last Saturday at BJ's. 33 RPM played for reception/party and a good time was had by all. It was incredibly heartwarming to hear these two lovely people exchange vows. The joy they feel in one another was shared with all of us for this magical afternoon - love was in the air. Again, see Fun Fotos of their special day.
I know there are other parties around town and lots of chances to wear your costumes and hear good music. So get on out there and have a good time. As always, remember to party safe.
«Go back to the previous page.