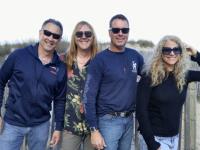 The Lauren Glick Band will perform Sunday at Coconuts.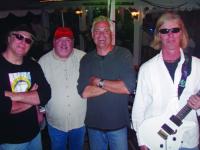 BJ's on the Water presents Tranzfusion Friday & Saturday.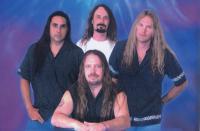 The Purple Moose will rock Friday & Saturday with the return of Surreal.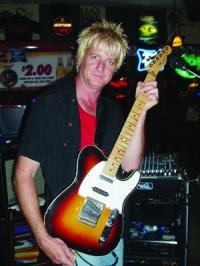 Bourbon St. on the Beach presents Tommy Edward Friday.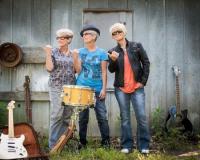 The Girlfriends return to BJ's Wednesday.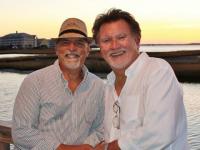 Reform School (Michael Smith & Jay Stinemire) will perform Friday at Southgate Grill.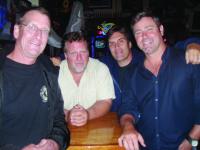 Randy Lee Ashcraft & the Salt Water Cowboys are set to play Saturday at Johnny's Pizza Pub.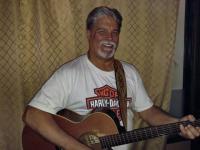 Jack Worthington w/ T. Lutz will play Saturday at the Reel Inn.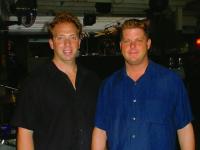 Joe Mama plays Saturday w/ Kevin Poole at Coconuts; and w/ Chris Button at Beach Barrels.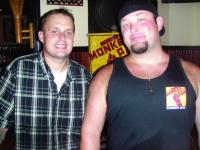 Monkee Paw Duo will perform Friday at Jungle Bar; and at the Brass Balls.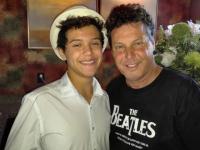 Lennon La Ricci & The Leftovers will play Friday at High Stakes.
Hey, y'all. How's it goin'? Here we are for another edition of Coco Nights. I've been reminiscing a little about how long I've been having these little 'chats' with you all. It started at the Dispatch with my first column called 'Night Life.' And then 'After Dark' ... or maybe the other way around. Anyway, that makes about 25 years, minus the first year at Coconut Times. That's a long time, huh? And every week I sit down to write again it's always how to get started. Usually it's about the weather, or maybe the time frame getting through the summer. But just like any other conversation, once I get started, you can't shut me up ... there's always so much to talk about.
Here we go. Can you believe it's mid August? Kids are prepping to go back to school already and the season is only a few weeks from being over; but the party is never over in Ocean City. Us locals particularly say, "bring on the second season." Not just yet, though, my friends. I had a wonderful time last weekend at Bourbon St. on the Beach with two of my most favorite performers, Randy Lee Ashcraft & Jimmy Rowbottom, the core of the Salt Water Cowboys. I love Randy's powerful and soulful voice and his original tunes from his many CD's. He's working on a new one now being engineered by Jimmy. And reminiscing about how long I've been listening to him; early '90s at M.R. Ducks. I'm gonna break out some old pictures some time. Anyway, what an awesome duo these two make. Randy's timing is impeccable on rhythm guitar leaving Jimmy confident to be able to range off into incredible and beautiful lead riffs. He's a most excellent guitarist who has his own CD out entitled I've Got Your Bach (wait I'm going to slip it in my computer). Now that's not a typo on the Bach - this is a collection of 13 classical pieces so it's all instrumental - and gorgeous. Ask for it next time you see Jimmy - say this Saturday at Johnny's Pizza Pub where the full band will be playing.
I really digressed on that but well worth the detour 'cause now I'm listening to the amazing guitar finger work on Jimmy's CD. So after Randy & Jimmy finished their show, Rusty Foulke came on at Bourbon St. I've written many times about Rusty and how enjoyable his show is and this was better than ever ... I stayed for the entire two-set show ... even to the very end when Barry (Bourbon St. owner/chef) joined him for a few songs playing Rusty's beautiful-sounding 12-string guitar. It's always a good time at Bourbon St. including Wednesday night's Open Mic show. Coming up this Friday is Tommy Edward, who many of you have heard doing his Rod Stewart show. We were talking last night (Chris Button, Michael Smith & Barry) about the extensive repertoires these players have and the same can be said of Tommy Edward. Get these three together and I don't think you could stump them to know your request. Tommy is an amazing artist who plays not only guitar, but also mandolin, sax, keyboard and drums ... probably nothing he doesn't play. Saturday night brings David Tarlecki, who is the guitarist in the Lauren Glick Band. He's billed as a duo but I have yet to get anyone tell me who this partner is; so I guess I have to go see for myself, right?
It was great fun seeing Old School play on Friday night at BJ's. Friend Vincent Paez drove all the way from West Palm in Florida to sit in on guitar (for Jay) with the band. We can hear the them again on Saturday, August 26, at Johnny's Pizza Pub w/ Jay back on guitar and Jerry Harvey sitting in on drums for Ernie.
BJ's will be rockin' out this weekend with Tranzfusion playing both Friday and Saturday nights. The big news here is the retirement of long-time bass player Tommy Malaby; also brother to drummer Bobby Malaby. Now, I'm sure many of you already know this but I waited to tell you until I heard it from Tommy himself. He tells me that added responsibilities at his job (Wallops Island) is requiring more travel time, so he thought it best for the band to step down. Tommy has been playing in bands for 47 years. There were a few before Tranzfusion such as Draw Bridge in which he was the lead guitarist. He says that he would like to play with Tranzfusion occasionally as a second guitar. The official word is that he will be replaced with Al Cook, who has been the relief bassist (and relief sound engineer) for several years. I know this was a hard decision for Tommy for so many reasons and we're going to miss him very much. But Al has and does do a fine job. Let's go show our continued love and support for Tranzfusion this weekend.
The Girlfriends will be back Wednesday for some good ol' fashion rock 'n roll. This trio of Robin Rohr on bass, Kim Butler on guitar and Jill Brady on drums first played at BJ's in the '80s for the original deck parties outside. I looked at their website again today - thegirlfriendsband.com - and they have some cool pictures there of 'then and now'. We're all glad they got back together 'cause these gals really rock, playing such excellent music spanning the decades since they began. Come join the fun.
The Purple Moose continues its legendary legacy with some of the best bands in the region such as last week's offering, Doc Marten and the Flannels. The crowds both Friday and Saturday were amazing. And that's guaranteed to be the case again this weekend when Surreal hits the big stage. I still consider them a tribute to the big hair band days, even though front man Walt withthe big voice and bass man Will have both cut their hair. Unlike Samson, their power has not been diminished. Everyone is always in awe of their performances. Check it out.
It was tons of fun hearing one of my favorite bands last week at Coconuts. Kevin Poole & The Gang are always top-notch w/ Joe Smooth on sax, Ryan on bass, John on lead guitar, Joe Mama on drums, and of course, Kevin on guitar and harmonica. This week was a special treat as Ron Maddog Pucino and his wife Kim were in town. Hailing from Walden, New York, Ron has a lifetime of experience on guitar. He showed me a short family video of him and his brothers playing when he was only 8 or 9. Funny thing I noticed was even then he had the physical moves that he still has today. The love of playing is clearing soul deep in this dude and his exuberance and love of music is just all encompassing. He's now enjoying teaching young people and passing the torch. Not that he's done, by no means. Google him and you'll learn much more about this talented man. This weekend at Coconuts you can hear Joe Smooth and John Remy play on Friday, Funk Shue on Saturday and the Lauren Glick Band on Sunday. As always, there are many more musical acts at this awesome dune side venue. Love it.
It's time to get ready for a big night at the Purple Moose to hear Judas Priestesses. Daughter Colleen is a bona fide heavy metal chick so I'm taking her along tonight. Excited. Oh, another thing I'm excited about is that Michael Smith and I will be playing at the Atlantic Hotel in Berlin on Friday, August 25, 6-9 pm. And we've just been scheduled for Friday, September 29. Hope to see you all there. Get out and enjoy live music, and always party safe!

«Go back to the previous page.